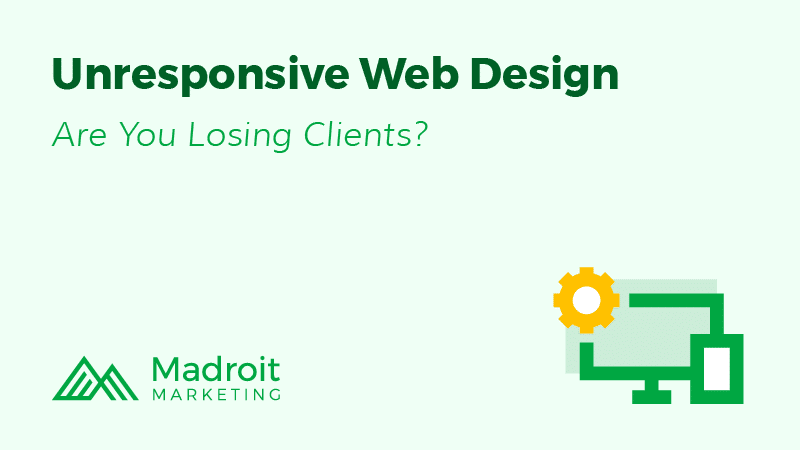 Why Is It Important to Have a Mobile Ready Website?
Smartphones rule the internet and your online presence. It is the first thing a potential consumer will judge you on. They see your website as an extension of the work you do and who you are. As you can see from the stats below, it is very important to have a mobile website.
Local searches are done over 50% of the time on mobile devices
According to Smart Insights and Google, 20% of searches are done on a mobile device
In the United States, 25% of internet users only access the internet
on a mobile device
36% of emails are opened on phones or tablets
SEO (Search Engine Optimization)
Make sure people can find you. Unresponsive websites get pushed down the search results page. If your page isn't on the first page of Google, then 50% won't even have a chance to see you.
What Makes Users Frustrated with Your Site?
Page Load Time
If your site takes longer than 3 seconds to load, most users will leave and go to the next company. Sites that are unresponsive will take longer to load.
User Experience
Unresponsive sites will be painfully frustrating for your client. The first impression of you as a company would be that you are annoying and hard to work with.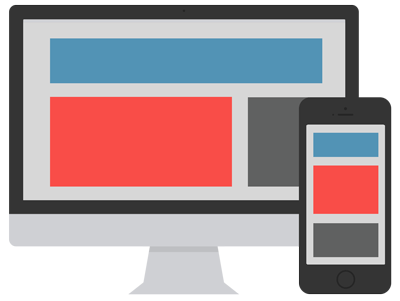 What Does It Mean to Consumers?
Mobile readiness is crucial for consumers. It is the first impression of your company and it goes without saying that matters!
Options to Fix Your Website
In-house web developer; talk to them about updating your website to be mobile-ready.
If you don't have a web developer, ask someone you know if they know a web developer that they trust.
Look online for cheap developers. A popular option is UpWork.com which allows you to post a job description and have Freelancers "bid" for the job. You can save some money but be aware of the potential costs and communication issues.
HEY! All of the websites we build are mobile-ready. We are happy to answer questions.
Ready for your responsive site?
Get your free consultation to explore website designs that look amazing!