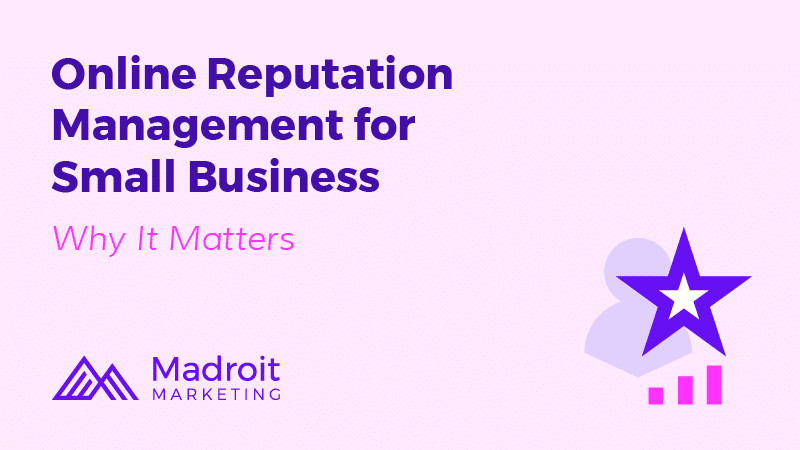 It's your name, it's worth protecting. Word of mouth is now online and it matters big time.
86%
 of consumers read reviews for local businesses.
Is this great for you OR great for your competition?
Without a positive reputation online, you're missing out on more of your best consumers.
Why Online Reputation Management Matters for Small Businesses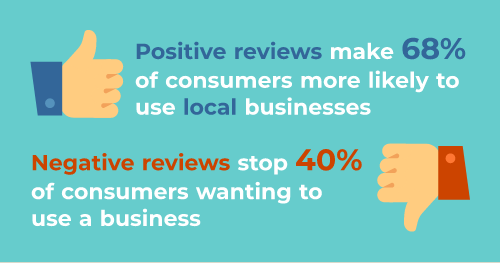 Positive reviews make 68% of consumers more likely to use local businesses.
Negative reviews stop 40% of consumers wanting to use a business.
People trust reviews so it's important to get positive reviews often. Not every review will be positive or from someone you asked to write a review.
Some things aren't in your control…
A patient decides to leave a bad review 3 years later. And on multiple review sites.
A customer can't find your location and makes it your fault.
Bad reviews from people you have never met.
Those things will happen and getting bad reviews removed from sites is difficult and rare. So it's critical to get new reviews when you can and have a way to continuously get positive reviews.
Ready for more 5-star reviews? YES
It's word of mouth, online. One review can live online for years for others to see.
Benefits of Online Reputation Management
Online reviews help you grow and play a big part in local businesses of any kind.
It's your name. Protect the reputation you have in-person, online. Turn 1-time buyers into brand advocates.
Not only do consumers trust online reviews, but there is also a correlation between positive reviews and Search Ranking Results.
Local SEO
If you apply best practices in online review management as part of your reputation strategy, you're giving yourself a chance to be part of the Google Maps pack and improve your Local SEO.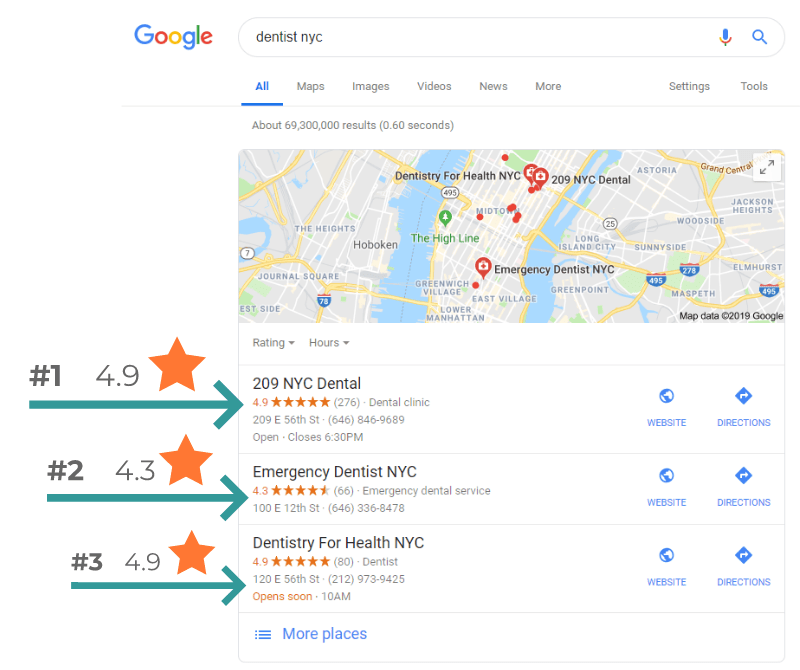 Reviews Impact Buying Decisions
57%
 of consumers won't use a business that has fewer than 4 stars (up from 48% in 2017).
Trust is something not to be taken for granted. It matters to your customers and should matter to you.
Some of the most common places to find reviews are Google, Yelp, Facebook, and other industry relevant sites like Healthgrades, The Knot, Angie's List and many more.
Have you claimed your listing on third-party sites? It matters.
Turn reviews into a tool for you to grow and gain the edge on your competition.
What's Your Online Reputation Management Plan?
Do you monitor your reviews?
Do you ask for reviews?
How do you respond to positive reviews?
How do you respond to negative reviews?
Take your online reputation to the next level!
Get your free consultation and learn what goes into a great online reputation.